I'd been wanting to hit up Lidl since it came to our town last summer, but aside from the novelty of a new grocery store (which is pretty much the same as Aldi), I didn't have a huge reason to go.
Until a little bird told me that Foothills brews some of their beer.
I looked it up. It isn't hard to find when you know what to look for; other craft beer drinkers put the pieces together sooner than I did.
The big giveaway is the name on the label: 638 Brewing Company, Inc. 638 is Foothills pub's address on 4th Street.
I started looking at all the beer labels on Lidl's shelves. The Artisan's Craft Brewing Company in Vint Hill, VA, is just another name for Old Bust Head Brewing, the only brewery in Vint Hill. Central Virginia Brewing Co. is Starr Hill. There's even more listed on this RateBeer page.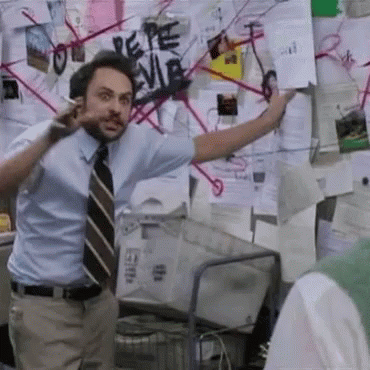 As a devoted craft beer drinker, part of me was outraged — especially when I found out that the Brewer's Storehouse No. 03 Amber won the New York International Beer Competition in 2018 as the Amber Ale Beer of the Year. (Lidl won as the best Beer Supermarket of the Year.)
But supermarkets contracting out to other companies to make a generic product for them is not new. If you shop at Trader Joe's, or anywhere that sells store brands, you know what I mean. (Trader José, anyone?)
I contacted Foothills to see if they'd talk to me — Who made the recipe? How do they feel about not being able to take credit for making an award-winning amber? — but a confidentiality agreement with Lidl kept them from answering my questions.
So I turned to the next best thing: Taste Test.
Craft Explorers Hop Blast IPA
You might think a generic IPA from Foothills is gonna be like one of their existing brands: Hoppyum, Jade, any of the number of Craft Happiness beers they've made.
It is decidedly not like any of them, to the detriment of the Lidl name. If I had to guess who made the recipe, I would not guess Foothills.
One RateBeer reviewer described the taste as "a bit of cardboard in the hop profile with vegetable finish." (The fact he goes on to say, "Pretty decent bargain IPA" left me perplexed.)
Cardboard? Yeah, I get that. Vegetable finish? I dunno, doesn't everything kinda taste like vegetables? It doesn't have a particularly piney, floral, or dank profile. It's not citrusy. Maybe it's hoppy? But weird. Bad weird. They should've chosen a different type of cardboard.
This is not my go-to generic IPA. Despite the low price ($6.99 for a six-pack), I will never buy it again.
True to Style: Eh? 2/5
Wow Factor: 1/5
Craft Explorers Black IPA
The guy in line ahead of me saw what I was buying and said he lived off this Black IPA all winter long last year. I've had some really good black IPAs in the past — Foothills Frostbite is merely one — so he turned my skepticism into excitement.
Like the Hop Blast, this Black IPA is not comparable to what Foothills makes under their own name, but that doesn't make it bad. Its roastiness gives it more of a bite than Frostbite (ironic!), but it's not overwhelming. I can see why my fellow Lidl shopper turned to the campfire. It's roasty toasty in there.
I might not go back to Lidl specifically for this beer, but if I'm in there and they have it, I'll definitely get it.
True to Style: 4/5
Wow Factor: 4/5
Brewer's Storehouse No. 03 Amber
Amber Ale Beer of the Year. Of course my hopes were high. Amber is one of those styles that's hard to wow, though. It's like my husband says: "The best amber is still gonna be mediocre compared to whatever else you're drinking."
A few ambers actually break through that stereotype. Red Oak is top in this category for me. I also liked Incendiary's amber in September. I even enjoyed Foothills Malt Shaker at the Carolina Renaissance Festival last year. (And does it ever have malt in it!)
This amber, Amber Ale Beer of the Year, made me want to pour it down the sink. Maybe I wasn't in the mood for an amber that day, so I tried it again a few weeks later. The description on the label is almost spot-on: "Toasty biscuit-like malt flavors with hoppy freshness and gentle sweetness."
The biscuity malt is there. The hop taste is understated. The sweetness is not gentle, and that's where I think they went wrong. It's too sweet. I want my Red Oak.
True to Style: 3/5
Wow Factor: 1/5
Brewer's Storehouse No. 04 Double IPA
You know those double IPAs that are so smooth they don't taste like doubles? Dangerous — and this one's at 8.6% ABV.
It's pretty light bodied at first with a heaviness at the end of the sip. Here, the description does do it justice: "Big flavor of well balanced hops and malt with citrus and pine notes."
It's a nice IPA to drink at the end of the day, but don't go crazy. I might get this again if I'm in Lidl and see it, but it doesn't hold water (or beer) to the next one.
True to Style: 4/5
Wow Factor: 3/5
Brewer's Storehouse No. 10 Imperial IPA
There really is no difference between a double and an imperial anything, but the marketers of these beers probably wanted another way of distinguishing between the No. 04 and No. 10.
And completely different recipes they are. This one is strong, heavy — more like what a double/imperial IPA should be. Crazy, because the description on the label is basically the same as No. 04, mentioning pine and citrus, so I thought they'd be similar, if not nearly identical. (Those scheming marketers.)
It's only sold in packs of four (the No. 04 was a six-pack at the same price), making it the most expensive of the bunch, but still less than $10. And so worth it. I'll definitely go back to Lidl for this beer specifically.
So whoever made this recipe: You're a winner. And so's this beer. The amber be damned.
True to Style: 5/5
Wow Factor: 5/5
---
Did I miss any?
There are plenty of other types of generic beer at Lidl, which I may try over time. If you like any, let me know and I'll add it to the wish list!
---
I'll See You at (Beer) School!
Join me for an erudite pint on Jan. 26 at 7 p.m. at Beer Growler in Winston-Salem. Along with the folks from Well Crafted NC, I'll be leading a Beer School session on NC beer history and legislation. Bring your beer money and writing utensils. There will be a quiz (hey, I'm a teacher, after all), and maybe prizes!